About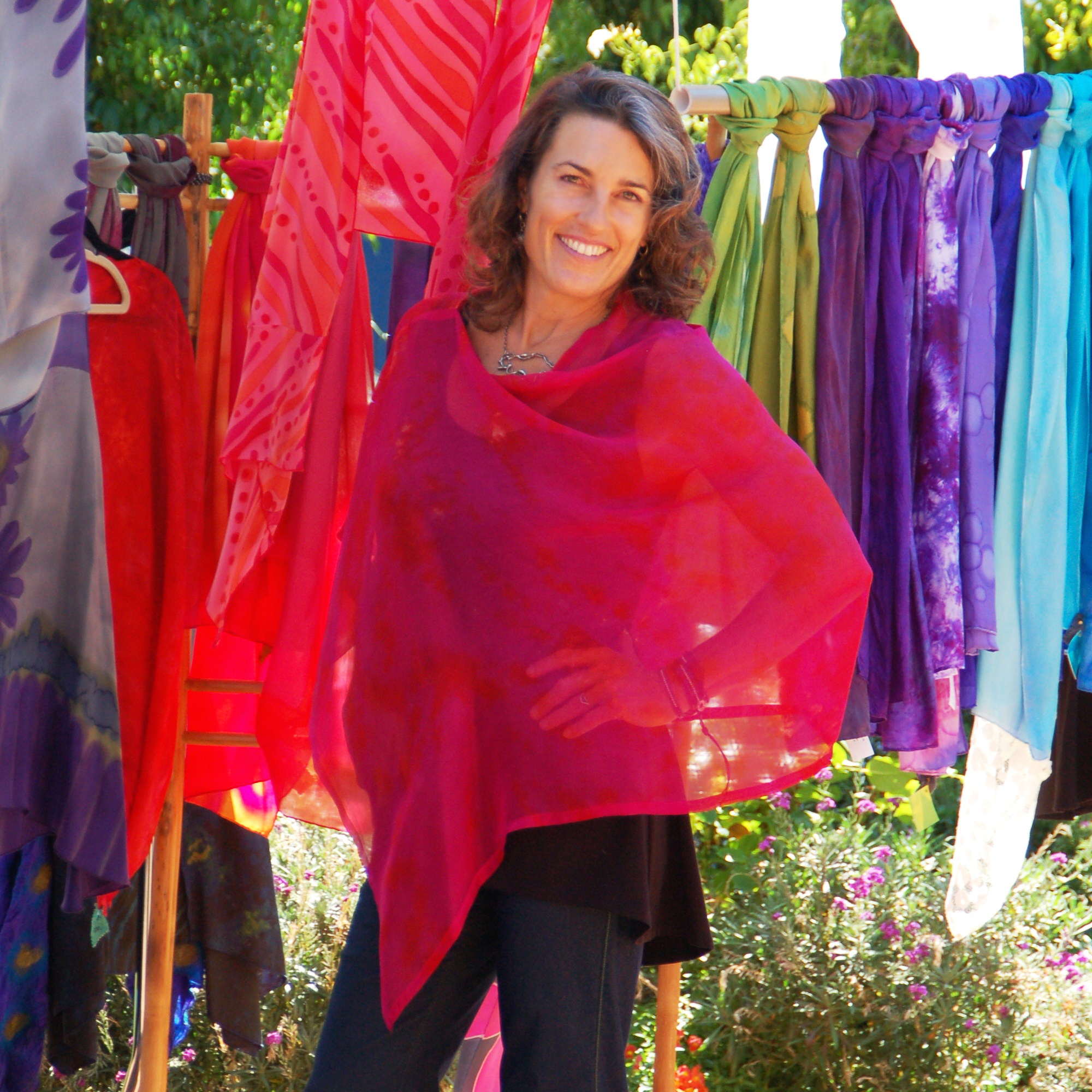 Designing and making clothes has always been on my radar. My first attempt (at the tender age of five) was making kimonos and dresses for my dolls…they were quite rustic!

Eventually I discovered design, patternmaking and sewing properly through fashion design school. After getting my college degree, I started experimenting with fabric dyeing (first using bleach, then grocery store dyes, and finally professional silk dyes)

Several years later, after many trials and more than a few (fortunate?) errors, I have developed my own style of dyeing and painting.

Some of the pieces were so gorgeous I could not part with them, so I started photographing them and having fabrics printed. This opened up a whole new world of pattern and color, and beautiful clothing in both bamboo knit and silk.
The clothes I create are designed to make you look and feel great! Vibrant colors, the right fit, and special details are my signature. Dyes are freely applied to silk to create bold colors and intricate patterns, key to the vibrant look of Nancy Wilder Wearable Art.
Each hand dyed or painted garment is made in my studio using professional dyes and high quality silks, and sewn by me to create a collectible garment that will last for years.

Please enjoy shopping and check back for new pieces often.
I got some press:

Here is a short article!